The Sopranos
'The Sopranos' Ended 15 Years Ago: What Did Its Stars Do Next?
Hard as it may be to believe, it's been 15 years since the HBO crime drama The Sopranos cut to black, marking one of the most divisive series finales and leaving the fate of mobster Tony Soprano (James Gandolfini) and his family up for interpretation. (The ending was so abrupt, in fact, that some cable customers thought an outage had cut off the last moments of that sixth-season episode, "Made in America," as it aired on June 10, 2007.)
In the last decade and a half, the members of the Sopranos family — or "Family," if you want to get all mafioso about it — have moved on to other film and TV projects. Scroll down to see how the cast members' careers have evolved.
We list why you should binge this classic series, from an antihero like Tony to A-list guest stars.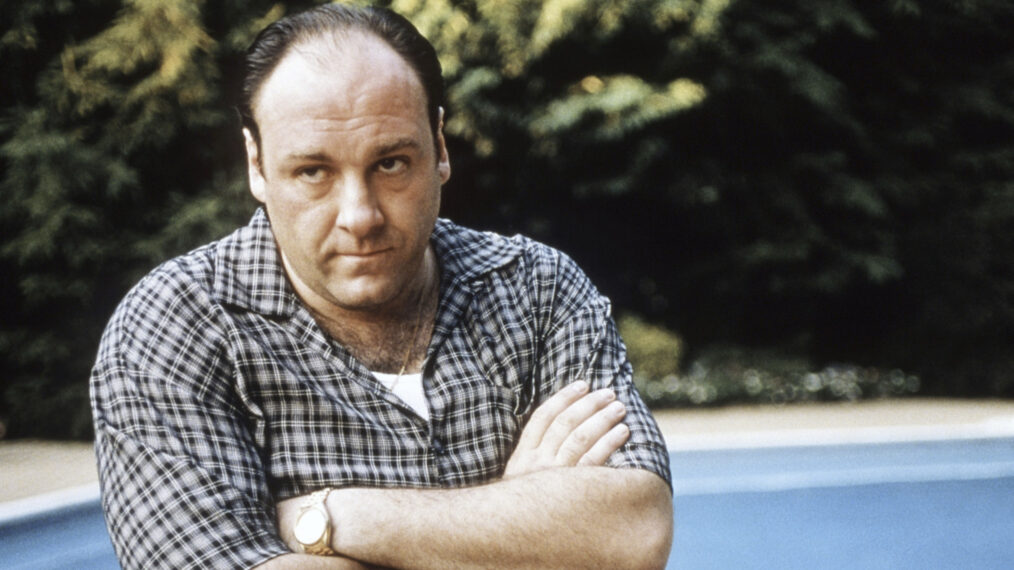 Anthony Neste/HBO/Courtesy: Everett CollectionJames Gandolfini (Tony Soprano)After The Sopranos and before his 2013 death, Gandolfini appeared in films like In the Loop, The Taking of Pelham 1 2 3, Cinema Verite, Killing Them Softly, Enough Said, and The Drop. He also re-teamed with Sopranos creator David Chase on the 2012 film Not Fade Away.
Jacques Le Goff/HBO/Courtesy: Everett CollectionEdie Falco (Carmela Soprano)Falco returned to television in 2009 as the lead of the Showtime comedy Nurse Jackie, a role that earned the actress her fourth Emmy Award and another five nominations. She later starred in Law & Order True Crime on NBC in 2017 and the cop drama Tommy on CBS in 2020. She even portrayed Hillary Clinton last year on FX's Impeachment: American Crime Story.
HBO/Courtesy: Everett CollectionJamie-Lynn Sigler (Meadow Soprano)Sigler took on comedic parts after The Sopranos, landing arcs on HBO's Entourage in 2008 and ABC's Ugly Betty the following year. But Sigler returned to her dramatic roots last season with a recurring role as diner waitress Tonya Walsh on the ABC thriller Big Sky.
HBO/Courtesy: Everett CollectionRobert Iler (A.J. Soprano)Iler only has one post-Sopranos credit: He appeared in a 2009 episode of NBC procedural Law & Order. He did, however, reunite with Sigler, his TV sister, for a 2022 Super Bowl ad for Chevrolet.
Craig Blankenhorn/HBO/Courtesy: Everett CollectionLorraine Bracco (Jennifer Melfi)Bracco's steadiest gig since The Sopranos is her role as Angela Rizzoli, onscreen mother of Angie Harmon, in all 105 episodes of Rizzoli & Isles, the TNT crime drama that aired between 2010 and 2016. And between 2017 and 2018, she recurred as Mayor Margaret Dutton in the CBS cop procedural Blue Bloods.
Anthony Neste/HBO/Courtesy: Everett CollectionMichael Imperioli (Christopher Moltisanti)Imperioli returned to TV in 2008 as a supporting cast member of the ABC sci-fi drama Life on Mars and then led the cast of the same channel's police procedural Detroit 1-8-7 the following season. More recently, he starred in the 2020 NBC thriller Lincoln Rhyme: Hunt for the Bone Collector and joined the Season 2 cast for the HBO anthology The White Lotus.
Craig Blankenhorn/HBO/Courtesy: Everett CollectionDominic Chianese (Corrado "Junior" Soprano)Chianese went from one acclaimed HBO crime drama to another, playing lawyer Leander Whitlock in Boardwalk Empire between 2011 and 2013 and earning a Screen Actors Guild Award in the process. And in 2019, he starred in The Village, playing grandfather Enzo Napolitano on the NBC drama.
HBO/Courtesy: Everett CollectionSteven Van Zandt (Silvio Dante)Van Zandt, meanwhile, went from one gangster drama to another, starring in the Norwegian-American production Lilyhammer, Netflix's first exclusive series, in 2012. And in 2019, he appeared as real-life singer Jerry Vale in The Irishman, a Netflix film directed by Martin Scorsese.
Craig Blankenhorn/HBO/Courtesy: Everett CollectionTony Sirico (Paulie "Walnuts" Gualtieri)Sirico reunited with Van Zandt on Lillyhammer, guest-starring in two episodes of the show between 2013 and 2014. His other guest-star gigs include his roles on Chuck, Taxi Brooklyn, and The Grinder. He has also lent his voice to episodes of animated comedies Family Guy and American Dad!
HBO/Courtesy: Everett CollectionSteve Schirripa (Bobby "Bacala" Baccalieri)Schirripa has worked steadily since the end of The Sopranos, starring as family man Leo Boykewich in the ABC Family drama The Secret Life of the American Teenager between 2008 and 2013 and as Det. Anthony Abetemarco in Blue Bloods since 2015.
HBO/ Courtesy: Everett CollectionAida Turturro (Janice Soprano)After The Sopranos, Turturro returned to TV in 2008 with an arc as patient Sheryl Hawkins on the NBC medical drama ER. Since 2013, she has been recurring as Trial Judge Felicia Catano on the NBC procedural Law & Order: Special Victims Unit, and since 2017, she's been playing criminal accountant Heddie Hawkins on the NBC thriller The Blacklist.
HBO/Courtesy: Everett CollectionDrea de Matteo (Adriana La Cerva)De Matteo joined the cast of Desperate Housewives in 2009, playing Wisteria Lane neighbor Angie Bole on the ABC suburban drama. In other major roles, the actress played Wendy Case, Charlie Hunnam's onscreen ex-wife, on the FX crime drama Sons of Anarchy between 2008 and 2014 and starred as detective Tess Nazario on the NBC cop drama Shades of Blue between 2016 and 2018.